2017 Ford Fiesta Review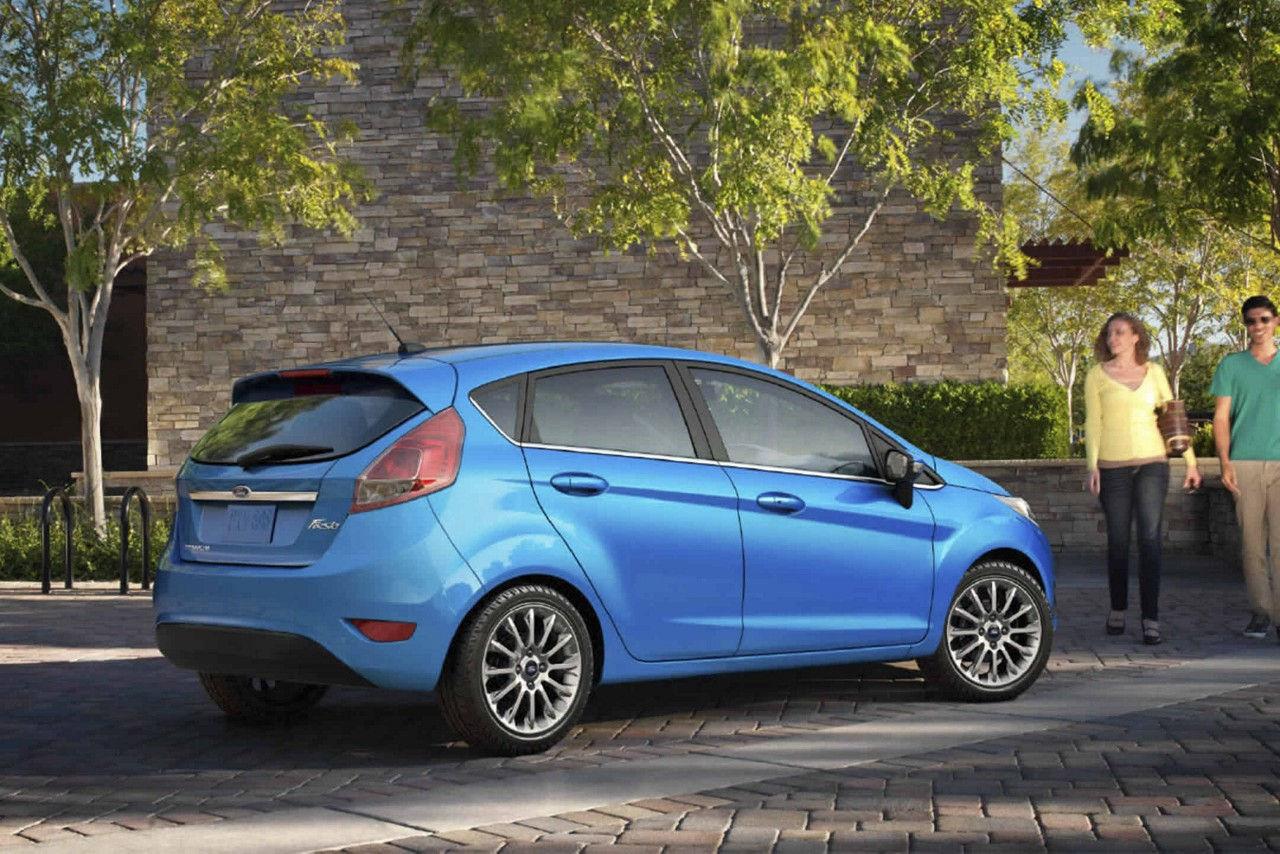 There are many reasons for buying a new car, but for the overwhelming majority of us it's a matter of needing a way of getting from one location to another as quickly and comfortably as reasonably possible. After that, there are lots of other priorities that come into play in helping to decide which model we eventually choose to spend our money on. When it comes to a small car and or a subcompact car, the first feature most people will think of would probably be impressive fuel economy, which is fair enough. The 2017 Ford Fiesta can certainly check that particular box, but it would be a shame to ignore the many other attributes it has, not least the way it looks and drives.
First impressions
The Fiesta may have been around in pretty much its current form for a good few years now, but you wouldn't know that to look at it. It looked like a little spacecraft when this current generation was originally launched, and it's still as modern, sporty and contemporary as it was back then. Although the Ford Fiesta has been available in Europe since the 1980s, here in America we have something European Fiesta buyers can't have, which is a choice of body styles. As well as its original hatch form, the 2017 Ford Fiesta is also available as a four-door sedan. The sedan probably isn't as attractive for most observers as the hatch is, but it's nice to have the choice.
It's not all about the economy
As the Fiesta is a subcompact, it's probably a good idea to get the all-important fuel economy issue out of the way nice and early. In its most fuel-efficient form the Fiesta can deliver as good as 31 mpg in the city, 41 mpg on the highway and 35 mpg combined, according to the EPA. At the other end of the performance spectrum though, the Fiesta ST with its turbocharged 1.6-liter EcoBoost engine is vastly quicker, but it's still no gas-guzzler as it still gets as good as 27/37/31 mpg when mated to the six-speed Powershift dual-clutch transmission.
Smiles per mile
There are three different engines available in the 2017 Fiesta, which are a naturally aspirated 1.6, a three-cylinder 1.0-liter EcoBoost turbo and a powerful and punchy 1.6-liter EcoBoost turbo. All three have their merits and applications, but there's no lack of fun with any of them. The 1.0-liter is a global award-winning engine that's powerful enough to also now be included in models as large as the Focus and even the Fusion. But it's the EcoBoost 1.6 in the Fiesta ST that really deserves the most attention. With 197 horsepower and 202 lb.-ft. of torque at its disposal, this really is some engine to have in a car as small and light as the Fiesta. Add into the equation the fabulous chassis and some seriously good handling all around and it's hard to think of many ways you can have this much driving fun in car for so relatively little money. Of course, you'll have to find some road with bends and twists to properly take advantage, but it's well worth going out of your way to find such environments every now and then.
Conclusion
The ST is undoubtedly the standout model in the Fiesta range as it's not only a fast, agile and nippy performer, it's also kitted out with performance garb to leave nobody in any doubt about its performance credentials. But even at the entry level, the Fiesta is still a lively, enjoyable and likeable car with great fuel-economy, great value for money and plenty more besides.
The 2017 Ford Fiesta is available now from Lamb Ford, so get in touch now to find out what you're missing out on.